Individual SAT Tutoring
Please use the booking portal below to sign up for individual SAT Math or SAT R+W tutoring sessions with Disciplined Minds Tutoring!
How to use a Coupon Code?
Step 1: Once you've selected the sessions you'd like to schedule and either logged-in or entered your personal details, please navigate to the Payment screen: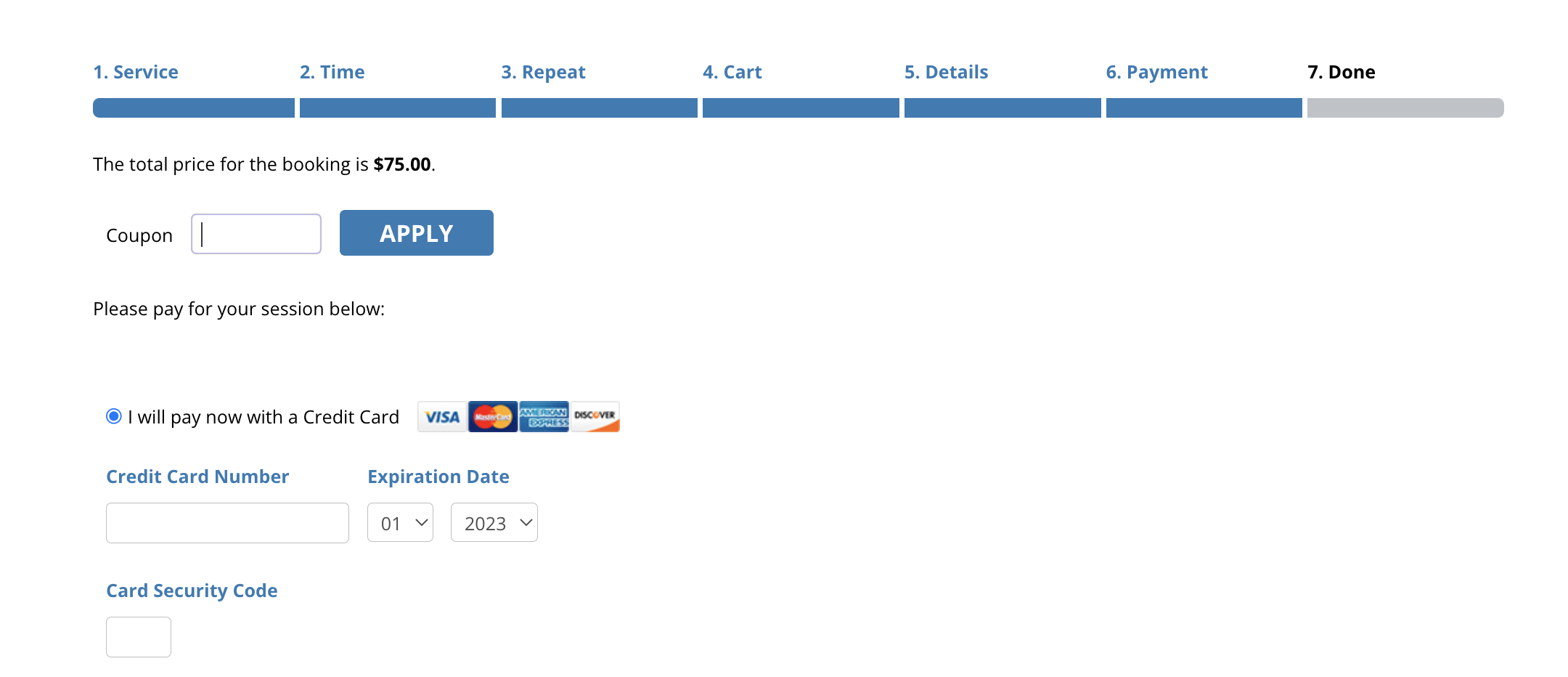 Step 2: Enter your Coupon Code and then click "Apply"
Step 3: Please enter your Credit Card details and then click "Finalize Booking"
Quick Links:
Are you already a customer of Disciplined Minds Tutoring? Click here to login to our customer portal and view, reschedule, or cancel your upcoming appointments.
Not sure what to schedule? Click here to read more about our company and offerings.
Have a question? Click here to read our most frequently asked questions.
If you need further assistance, please feel free to text or call an Administrative Assistant at (813) 254-5437! Our hours are as follows:
Mondays-Thursdays: 11:00am-7:00pm
Saturdays: 9:00am-1:00pm
Sundays: 10:00am-2:00pm