Scott Allen
---
Scott is one of the owners of Disciplined Minds Tutoring. He tutors students in all levels of math, SAT/ACT math, Chemistry Honors, AP Chemistry and much more.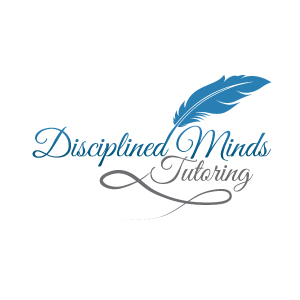 Juli Baker
---
Juli has more than 30 years of teaching experience working with students off all ages…
Haley Beutler
---
Haley has always had a deep passion for academia and helping others, beginning in her senior year of high school, where she graduated as Valedictorian of her class.
Roxanne Butts
---
Roxanne has a Master's degree in Education with a Specialization in Literacy from University of Florida and 11 years experience in Education.
Bárbara Clary Zayas
---
Bárbara tutors students in all levels of Spanish, Mathematics (elementary through Algebra I Honors), HSPT and High School Entrance Exam testing, Reading Comprehension and Writing, and Science (K-9).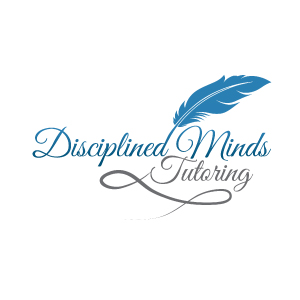 Louise Coats
---
Louise Coats is a dedicated, encouraging teacher with over 25 years of experience and certifications teaching K-12. She holds a BA as well as a Masters in Education. She works hard to instill a passion for learning in her students. Her goal is to help students become all that they can be and enjoy life-long learning.
Glenn Csontos
---
Glenn Csontos, avid runner and reader, enjoys all levels of math, but especially calculus. With a degree in electrical engineering and a MBA, he could be running a business, but he loves teaching!
Shakira A Davis
---
Shakira has a Masters in Education, a Bachelors in English, and over five years experience teaching students around the world.
Kristen Emrich
---
Kristen has a B.S. in Marine Biology and an M.S. in Environmental Science and Policy. She tutors almost all levels of math and science and SAT/ACT Math and Science. She works with students to develop confidence and knowledge in the subjects that she tutors.
Ayesha Farheen
---
Ayesha graduated from USF with a Bachelor's in Biomedical Science and a minor in Psychology. She is fascinated by the learning theory and teaches students the most efficient ways to learn. Along with Math and Science, she tutors Organization and Study Skills. She aspires to be a pioneer in Chemistry Education.
RJ Forsythe
---
Russell is currently a 5th grade teacher at Egypt Lake Elementary in Hillsborough County. Russell graduated from the University of Tampa with a degree in Elementary Education and is a certified teacher in the state of Florida.
Kaila Gosselin
---
Kaila is passionate about helping students feel successful in their academic journey while recognizing their individual learning style. She tutors students K-6 in Reading and Grammar./p>
Greg Heard
---
Greg is one of the owners of Disciplined Minds Tutoring. He tutors students in Chemistry, Physics, SAT/ACT math & ACT Science.
Olda Hoare
---
Olda has a doctorate degree in Curriculum and Instruction from the University of South Florida; a Master's Degree in Educational Leadership from the University of North Florida; and a Bachelor's Degree in English Education (secondary level) from the University of Belize. Olda has over twenty-five years of teaching experience at different levels in the areas of English Language, English Literature, and Reading.
Ji Hyung
---
Ji Hyung is a recent graduate of the University of Florida with a Bachelors and Masters in Mechanical Engineering.
Nicole James
---
Nicole has a Master's degree from Saint Leo University in the field of Education. She has over 12 years of experience as an instructor and instructional leader in various educational settings.
Meryl Lee
---
Meryl Lee received her BA in Literature and Creative Writing from Eckerd College and her MFA from Sarah Lawrence. She loves working with students one on one to improve their writing and language
skills.
Jessie Liss-Noda
---
Jessie tutors students in history and S.A.T. Reading and Writing. She has a B.A. in History and an M.S. in Historic Preservation. She first began working with students as a museum educator.
Mushfiq Mahmud
---
Mushfiq is a recent graduate from USF. He studied electrical engineering. He worked as a tutor at the USF Academic Success Center as a Calculus and Physics tutor.
Laurie McCulloch
---
Laurie has 36 years of teaching expertise. She specializes in early intervention reading as well as reading enrichment and writing.
Andrew McMillion
---
Andrew graduated from USF with a Bachelor's degree in Mathematics. He has a passion for mathematics and teaching students the wonders of the mathematical world.
Bob Patterson
---
Bob is Jesuit educated in high school and college. He holds a B.S. in biology, and has done graduate work on ecology and distribution of coral reef fishes.
Chase Rowe
---
Chase is currently finishing his bachelor's degree in microbiology and he is very passionate about the subject! If you need a biology expert, look no further.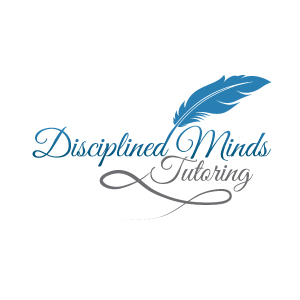 Jessica Stollenmaier
---
Jessica Stollenmaier is a dedicated, enthusiastic, and creative teacher who works hard to instill a passion for learning in her students.
Trent Strauch
---
Trent Strauch received a bachelor's degree in math education from Florida Southern College in 1989 and is certified to teach math to grades 6-12 in the state of Florida.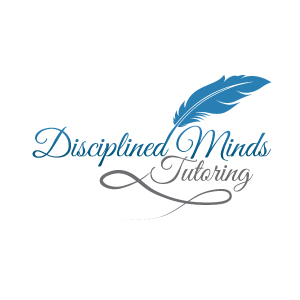 Madhuri Vaidya
---
Her passion for math came from her mother who also teaches math. In college, Madhuri studied Advanced Math & Statistics She loves teaching students of all ages!
Daniel Viverios
---
Daniel graduated from USF with a degree in Applied Mathematics.
Chandler Wallace
---
Chandler holds a B.S. in Biomedical Engineering. His specialties are different levels of math, ranging from Basic Math to Calculus. He enjoys working one-on-one with students to break down concepts and help them better understand mathematics.
Caleb Whittenburg
---
Caleb is passionate about mathematics and physics. Can teach algebra 1 & 2, geometry, physics honors and AP.