Disciplined Minds Tutoring offers online booking through our website, by clicking here! When a timeslot appears on our online booking portal as grey and/or has (#) after the time, this indicates that the time is not available. By scheduling a greyed out time, you are adding yourself to our waitlist!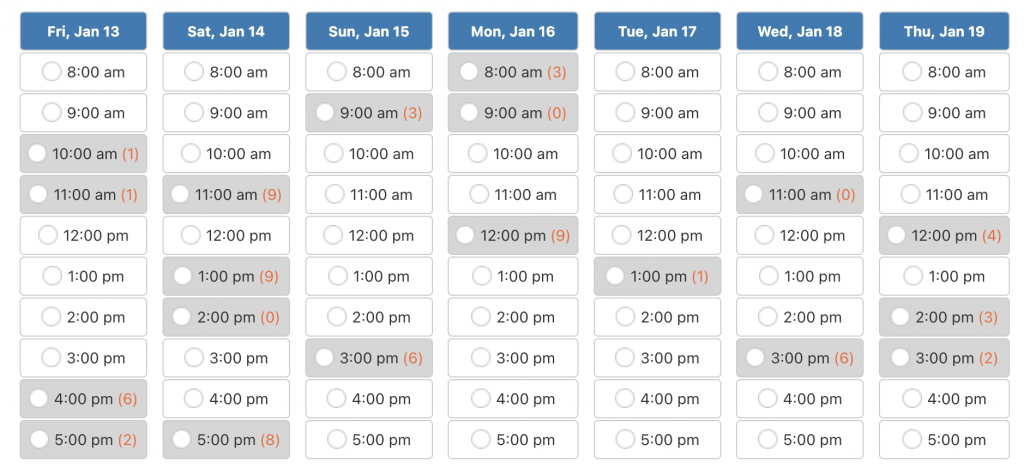 For example, 10:00am (0) indicates that the appointment has already been booked by another student but there are currently no students on the waitlist. Whereas, 10:00am (1) indicates that there is 1 student on the waitlist. If the original student cancels, all clients on the waitlist will receive an email letting them know that the time is now available.
Availability is first come, first serve!