How to Sign Up for the Spring SAT Crash Course
Please read below for an extended explanation of how to sign up for our upcoming Spring SAT Crash Course 2022!
To experience our full Spring SAT Group Course, clients should sign up for both Part 1 and Part 2 of whichever subject you'd like to be enrolled in.
Step 1. Navigate to our Sign Up Page
Step 2. Select a Part 1 and Part 2 for each subject of our SAT Crash Course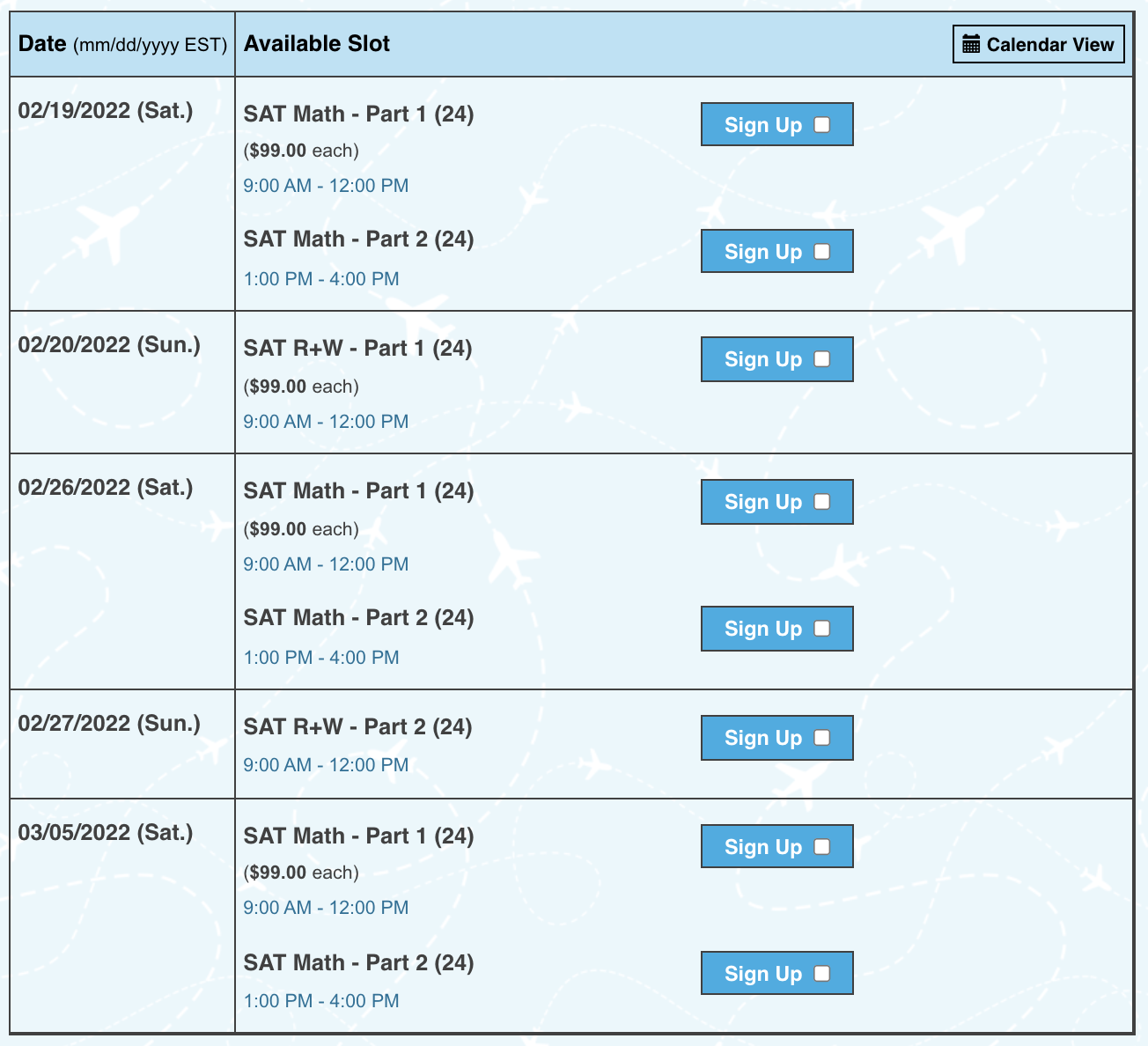 There are multiple times and dates available to attend our SAT Math course. Currently, our SAT R+W course only has one option available.
Please feel free to mix-and-match dates and times that work best for your schedule; for example, I have signed up for SAT Math – Part 1 on 2/19/22, as well as SAT Math – Part 2 on 2/26/22. As long as I select a "Part 1" and "Part 2", I can choose whichever dates I prefer to attend.
If you'd like to attend both our SAT Math and our SAT R+W course, please sign up for both course options.
Step 3. Complete Sign Up Information

Once you have decided the course options that work best for you, please finish your registration by entering your personal information!
Please enter your student's full name in "Name – First and Last" but feel free to use whichever email address you'd like to recieve a confirmation email and a reminder of this offering to.
Step 4. Finalize your Registration

After you've entered your personal information please click "Sign Up & Pay Now" to finalize your registration!