Spring SAT Group Course 2022
Disciplined Minds Tutoring is excited to announce our upcoming Spring SAT Group Course! In preparation for multiple SATs, we will be offering 2 group course options with unique start dates to best match your needs!
Course Details
Disciplined Minds Tutoring's Spring SAT Group Course 2022 offers over 25 hours of SAT practice and 12 lessons of SAT Reading + Writing and SAT Math content.
This group course will take place in person at 715 W Platt Street, Tampa, FL 33606.
To best target multiple upcoming SATs, our Spring SAT Group Course 2022 will be split into two separate course options. Please read each option carefully and select the course that best suits your student's needs!
One Subject
SAT Math OR SAT R+W
BOTH SUBJECTS
SAT Math AND SAT R+W
SAT Course Option 1
Start Date: 1/8/22
Preparation for: 3/12/22 SAT and March in-school SAT
Please click the image below to view our full course calendar!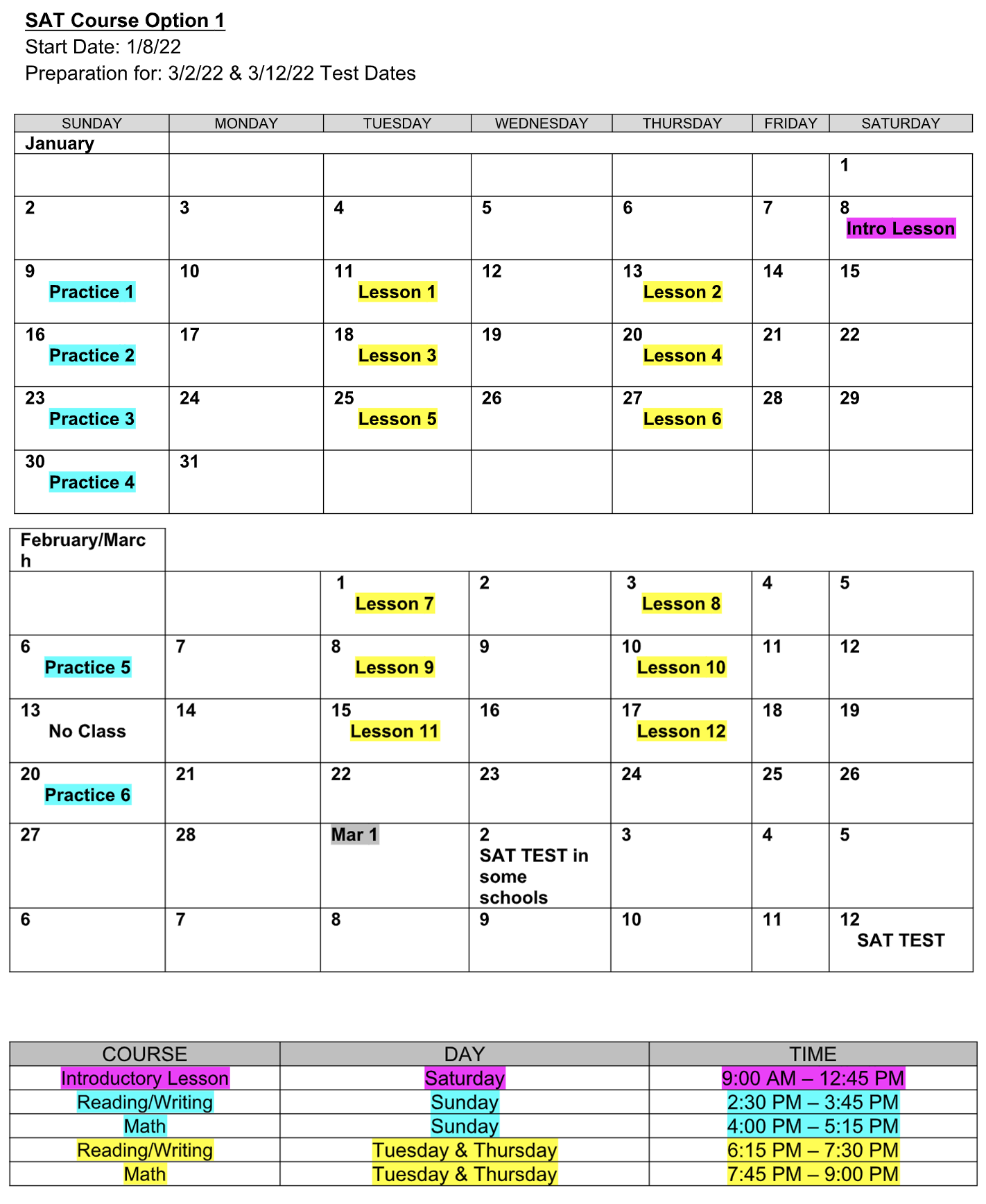 Each course option has an initial introductory lesson — these introductory lessons include a 30 minute introduction to the course, as well as an initial SAT practice test. Please view the calendars above to see the time and date of each course option's introductory lesson; if your student is unable to attend this first introductory lesson, please let us know!